Versa-Grip 181
Versa-Grip 181 is a premium grade, versatile all purpose, duct sealant for use on all types of metal duct, glass fiber duct board, and flex duct, as well as duct fabric and flexible tubing runouts. Versa-Grip incorporates a built-in fiber reinforcement for exceptional strength, with UV inhibitors for outdoor use.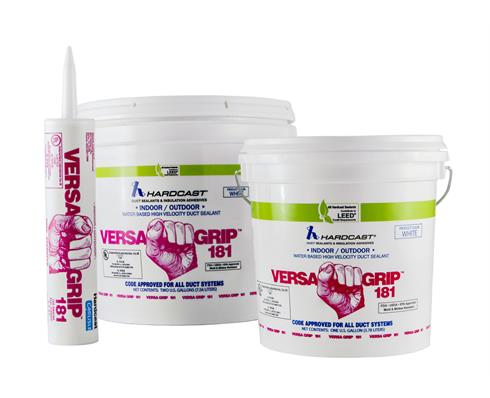 Spray Seal
Spray-Seal is an all-purpose high performance sprayable sealant for use on all types of metal duct, fiberglass duct board, duct fabric and flex duct. Distinguished by its ability to accommodate minor vibration and movement, Spray-Seal stays flexible and will not crack. Spray-Seal decreases labor substantially and increases productivity while using less material.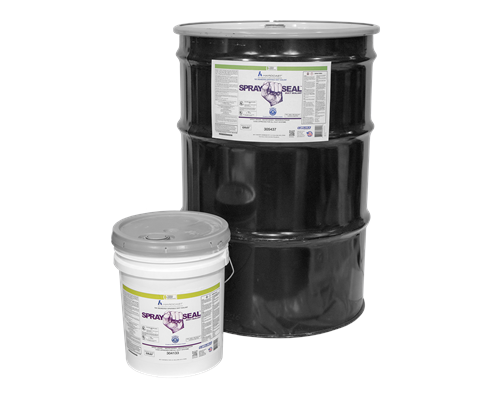 RS-100
RS-100 is a water based, spray sealant engineered to seal joints, penetrations and seams from inside of the HVAC ductwork. The superior physical properties of this non-tack sealant will meet and exceed the SMACNA pressure classes and its flexibility allows for the system operation without cracking. RS-100 sealant is formulated with EPA registered chemicals to resist microbial growth on the surface of the sealant.
Foil-Grip 1402
Foil-Grip 1402 is a pressure sensitive, 40-year cycle, duct joint and general purpose rolled sealant. It provides an instant water resistant grip to most surfaces including sheet metal, duct board, flex board, PVC coated duct, and duct wrap vapor barriers. Foil-Grip 1402 is suitable for sub-grade application on PVC coated duct. • Thickness: 17 Mils • Tensile Strength: 955 psi avg • Sealant Material: Modified Butyl • LEED compliant SCAQMD Rule 1168