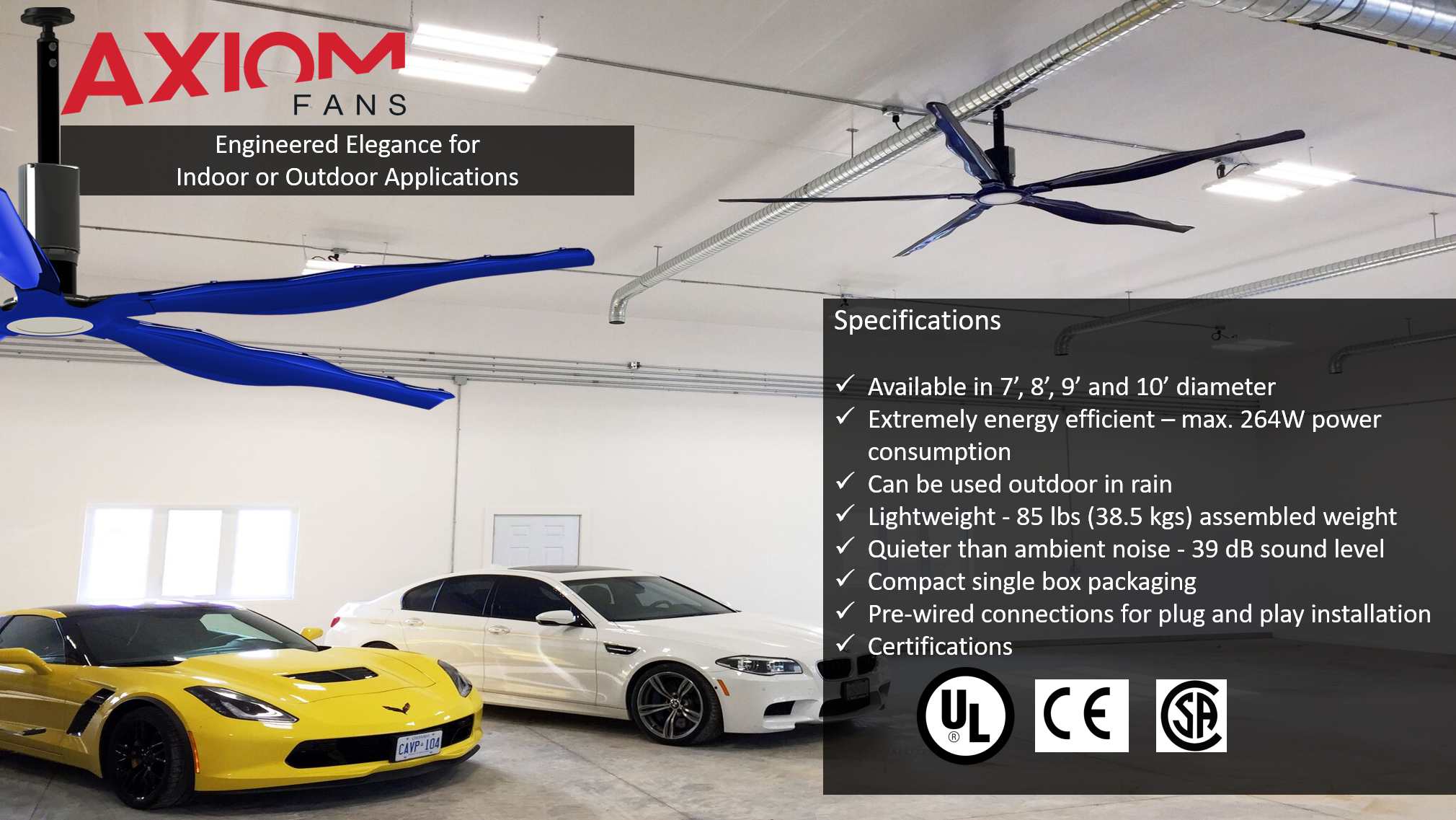 Industrial strength and commercial appeal blend to create a remarkable ceiling fan. Designed to cover large indoor and outdoor areas, Axiom Fans provide high volume of CFM and consume minimal energy. They are quiet, stylish and elegant. Simplified controls provide variable speeds, forward/backward motion and center light (with adjustable dimness) at the push of a button.
WALL MOUNT PANEL
Compact, simplified and intuitive wall mount control. The display provides hassle free 'plug-n-play' fan and light controls. Adjust your fan speed, direction, and light to your desired settings.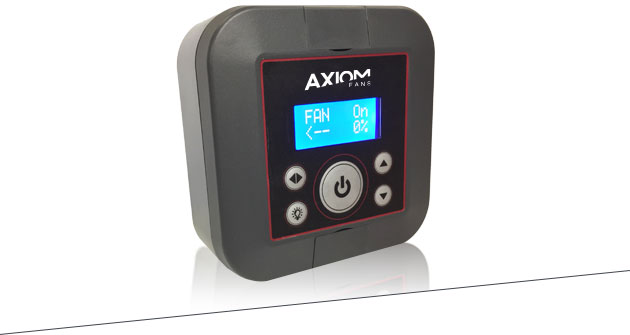 QUIET MOTOR
The gearless mover enables Axiom Fans to rotate in both directions (forward/reverse) between 1 and 120 RPM. The motor is quiet, efficient, powerful and lightweight.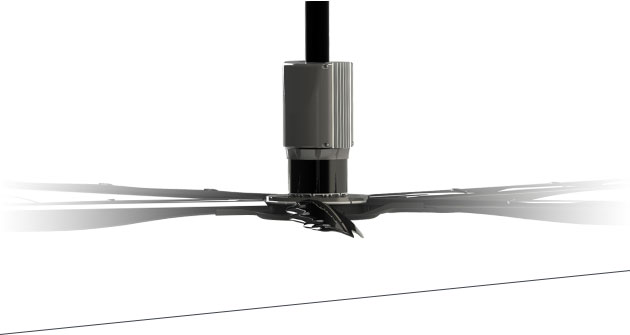 AVAILABLE FINISHES
Creatively personalize your fan by choosing from standard available colors; or creating your own custom finish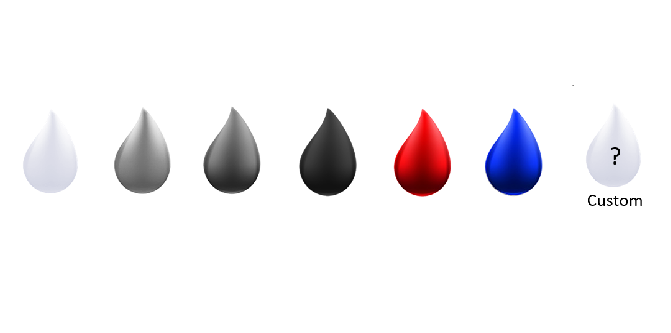 UNIVERSAL MOUNTING
Included in the purchase of every Axiom Fan, the robust and sleek Universal Mounting System includes all necessary hardware to mount the Axiom Fan in any application.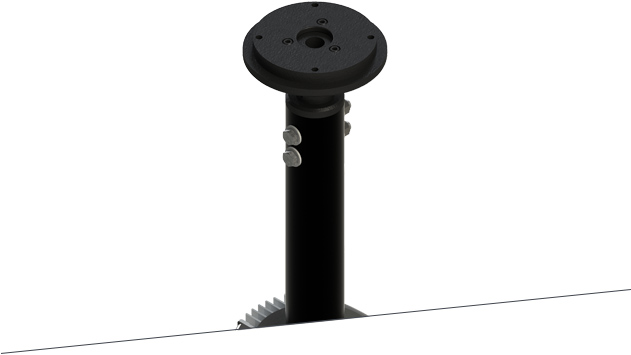 DIMMABLE LIGHT
Seamlessly integrated, the built-in dimmable LED lighting system is purposely designed to adjust the lighting level in any application. Dimmable from 0 to 1980 lumens, your space will be as bright or as dark as you desire.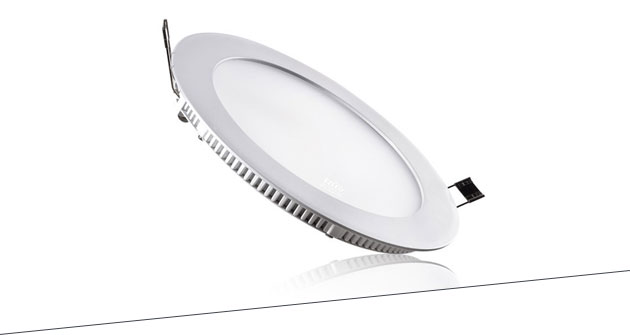 SINGLE BOX PACKAGING
Durable, simplified packaging with a packaged weight of less than 45 kg (100 lbs)
How to buy? Complete the form below to send us an inquiry and receive promotional discount!